Family Healthcare of Fairfax, PC
Welcome to our Concierge Medicine Practice
Call Today
We invite you to call our office today and see what's possible or click below to learn more.
Call 703-573-6400
---
Click to Learn More
---
Link to Map
Personal attention and bespoke service, warm and friendly staff and doctors
During and since the Program started, I began to have hope. I am now back in control of my own health and my own body. It is wonderful to have my life back.
Before the program, I was preparing for death. Now I'm preparing for Life!
Thank you SO much for all your time researching, preparing and explaining to me my health issue. You put my mind at ease, and I really appreciate all your help.
I have been with the practice for many years and like the fact that I can make an appointment on short notice and that the doctor spends as much time as necessary to discuss any issues.
I really appreciate you doing this program. The Information and tools you gave us were great. We know you care!
The program has been a life-changing experlence, and I highly recommend it to anyone who is ready to take charge of their diabetes rather than being a victim.
I now know what types of food we should be eating to help maintain proper sugar levels and lose weight at a steady rate. I would highly recommend this program.
The Intensive DM program has given me the information and tools I need to improve my health and enhance the quality of my life. I now have real hope to live a longer, happier life.
I have been seeing them for over 25 years. They take very good care of me and always have. I have 2 chronic diseases and feel better about their interest and help in caring for me.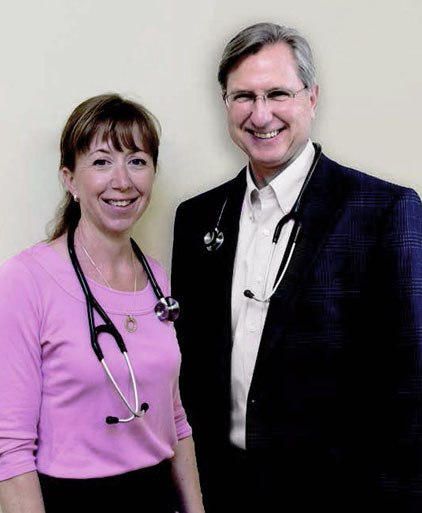 ---
Cathy Tong, CFNP & Eugene A. Shmorhun, MD
About Our Practice
Family Healthcare of Fairfax has provided excellent primary care to families in Northern Virginia for more than two decades. Led by Dr. Shmorhun, a Washingtonian Magazine Top Doctor since 1993, we strive to help patients achieve optimal health and encourage patients to participate in the management of their own health and that of their family members.
Dr. Shmorhun is in the News!
Click to read the Fairfax County Times article.
Congratulations Dr. Shmorhun!
Announcing our Innovative Diabetes Program
A comprehensive three-month diabetes program
led by Eugene A. Shmorhun, MD.
Learn More
Thank You for the Letters!
"Dr. Shmorhun, when I saw you the other day it remided me to say thank you again for all your support and guidance. It's clear that you have been the cornerstone of [his] recovery, and he trusts you. That trust and relationship you've build has been a true gift."
"Cathy – you have gone above and beyond every step of the way through this ordeal! I am so appreciative and grateful to have you and Dr. Shmorhun to orchestrate the process. Thank you, thank you."
"Dr. Shmorhun, I can't thank you enough for the support you gave my wife and family during the final couple of months of her fight with caner. Your calls to just check in meant so much. You made a terrible situation as good as it could be. Thanks very much!"
"Dr. Shmorhun, we wanted to tell you how much we appreciate your caring, guidance and support…to our son and the two of us. We are so grateful. You are making a real difference in his life and we don't want to let another day pass without telling you how we feel."
What Is Concierge Medicine?
Concierge medicine, also known as membership medicine, is a relationship between a patient and a primary care physician in which the patient pays an annual fee or retainer. In exchange for the retainer, doctors provide enhanced care, including principally a commitment to limit patient loads to ensure adequate time and availability for each patient.
Contact Us Today
#2ehjgf%4d8^