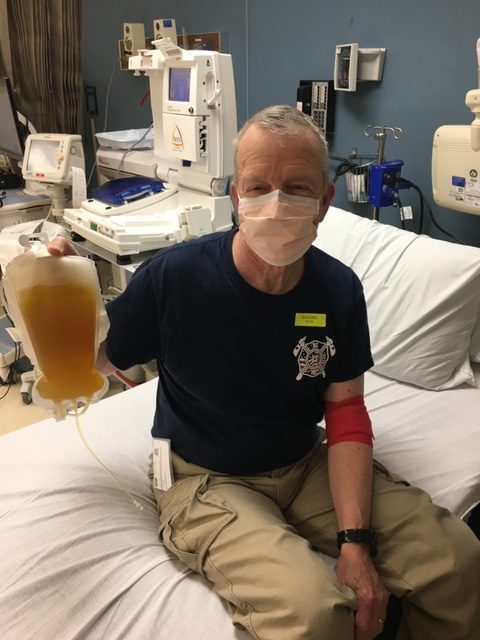 Clinical trials used to evaluate convalescent plasma for treating patients with COVID-19.
Mark and his wife Kim were diagnosed with the coronavirus in early March, after returning from a trip to Fla.  Both struggled with prolonged cough, fever, and fatigue but were able to recover at home with close medical follow up via telemedicine and oxygen monitoring with the use of a pulse oximeter.  Now fully recovered, Mark recently donated plasma, in hopes that the antibodies he developed in response to the coronavirus can be used to help treat patients sick with the virus.  Data from China indicates that plasma containing corona antibodies has the potential to reduce the length of time and the severity of illness in patients sick with corona.
While it is still unknown if the antibodies that Mark produced will protect them from future reinfection with the virus, several clinical trials with "convalescent plasma" are evaluating its ability to help treat those sick with corona.
For more information on plasma donation call our Office: 703-573-6400 or Email: fhfairfax@yahoo.com