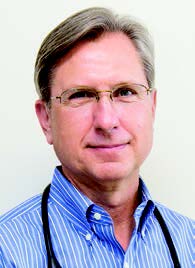 ---
Contact Us Today
---
Our Message
I believe the practice of medicine is a delicate balance combining the best science and critical thinking with a healthy partnership between doctor and patient. I have always felt that time spent listening to your concerns, thinking about the issues that you bring to me, and then developing solutions together is the essence of the doctor-patient relationship. This ultimately results in the best medicine, achieving the best outcomes.

Unfortunately, our current healthcare system rewards speed and technology, and physicians are forced to spend increasing time on non-medical tasks. Each time I see a patient, I know the presenting issues of the day are addressed; but there is always more I want to say, more issues you want to talk about, more that I can learn about you, more that we can do together, and less time to accomplish these goals.

Therefore, after much consideration, I made the decision to change my medical practice to a personalized care model – one that is truly patient centered. This allows me to care for my patients in a comprehensive manner and be fully dedicated to their medical needs: to anticipate and potentially prevent the onset of disease, to coordinate medical care with all other involved professionals, and to provide programs and education on proactive wellness and healthy lifestyles.

Your medical care should be a form of security, something tangible you can count on in the face of uncertainty. In our concierge medicine practice, we have the gift of time to work together as healthcare partners to help you feel your best and live your life to its fullest.

Eugene A. Shmorhun, MD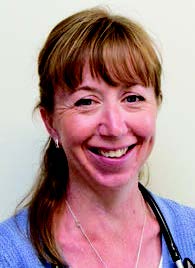 Since childhood, I have been fascinated with science and nutrition, and the impact they have on health and wellbeing. This interest led me to pursue a BSN, and later a MS in the family nurse practitioner program at Georgetown University. After several years in the hospital, I began work as a nurse practitioner in 1998, and have been with Family Healthcare since 2001. It has been an honor and a privilege to know patients over the years, and I greatly enjoy the ability to care for families across generations in a family practice setting.
I take great pride in the level of patient care we provide here at Family Healthcare of Fairfax. I believe the provision of excellent healthcare requires not just scientific knowledge, but also thorough and individual attention to each unique patient. I love interacting with patients, young and old, and the strong relationships that develop as a result.
In 2014, Family Healthcare transitioned to a concierge model, which has had a tremendous impact on our ability to provide healthcare in a truly holistic and patient focused manner. The single most important change to come with this transition is the luxury of extra time with patients. With the doubling in the length of appointment times since 2014, an ideal environment has been created, allowing time to better meet the physical, psychological and nutritional needs of our patients. This transition has also afforded the opportunity to offer in depth wellness and diabetic programs, and we have seen incredible improvements in the health of patients that have participated.
It remains our mission to promote and optimize the health of all individuals, and it has been heartening to see the recent progress towards this goal. We look forward to partnering with you in this in the coming year.

Cathy Tong, CFNP