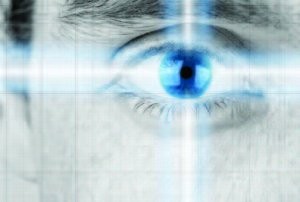 In the not so distant past, age-related macular degeneration (AMD), characterized by a loss of central vision, was deemed just another unfortunate consequence of growing older. The gradual breakdown of light-sensing retinal tissue that results in a blind spot directly ahead has caused each generation to struggle with driving a car, reading a printed page or recognizing a friend's face. As the population ages, the sheer number of people affected grows rapidly. Another case of AMD is diagnosed every three minutes in the U.S. More than 2.1 million Americans with advanced AMD now will grow to 3.7 million by the year 2030, according to the National Eye Institute, who warns the condition will soon take on aspects of an epidemic. A surge of clinical trials and investigative research aims to prevent that from happening, with sights set firmly on restorative, curative solutions.
Scientists exploring the possible causes have made much progress isolating a group of genes that increases the likelihood of an individual developing AMD. Other studies point to inflammation as the trigger. The macula needs a constant, rich blood supply to work correctly, and any interference such as narrowing of the blood vessels, fatty plaque deposits, or a shortage of antioxidants, can cause the macula to malfunction and become diseased.
Treatments have likewise advanced. Last fall, a decades-old drug used to treat HIV/AIDS was reported in Science as unexpectedly exhibiting the capability to halt retinal degeneration. Nucleoside reverse transcriptase inhibitors, known as NRTIs, are already FDA-approved and can be rapidly and inexpensively translated into therapies for both dry and wet AMD (see sidebar), say the study's authors. At the same time, a nanosecond laser treatment was successfully used to reduce drusen (small fatty deposits beneath the retina) and the thickening of Bruch's membrane, both hallmark features of early AMD. Importantly, the structure of the retina remained intact, suggesting "this treatment has the potential to reduce AMD progression," according to Medical News Today. Stem cell transplantation shows enormous promise, as reported in Lancet, with sight restored long-term to a group of patients with severe vision loss. Additionally, injectible drugs and pills that target inflammation associated with AMD are in nationwide trials.
Technological innovations to help AMD patients include the 2013 introduction of a miniature telescope implanted behind the iris to magnify images. Google is moving into the space with a patent for a contact lens containing a built-in camera that will enable audible warnings via a remote device, detect and describe faces, and act as a text reader.
Today's AMD patients have no shortage of low-vison aids to help them adapt and live well. Google is developing a patent for a contact lens containing a built-in camera that will enable audible warnings via a remote device, detect and describe faces, and act as a text reader. Additional solutions range from 'smart' thermostats, watches and remote controls to talking devices.
Finally, understanding who is at risk for developing AMD can be key to prevention. These include: white, female, smoker, family member with AMD, high blood pressure, lighter eye color, obesity, and possibly, over-exposure to sunlight. To minimize risk, follow a healthy diet with plenty of leafy green vegetables and fish high in omega-3 fatty acids, exercise to keep weight and blood pressure under control, eliminate tobacco use, and wear sunglasses to protect from UV rays and high-energy visible (HEV) radiation.
When Dry Becomes Wet
Diagnosis of AMD is first confirmed with a visual acuity exam and testing with an Amsler grid. Those with AMD see the grid's straight lines as wavy or blurred with dark areas at the center. Additional tests help determine the type of AMD — the dry form affects about 85 percent of AMD patients, and in about 10 to 15 percent of cases, progresses to wet. The difference is significant. The wet form usually leads to more serious vision loss, caused by new blood vessels that leak fluid and blood beneath the retina, resulting in permanent damage. While no treatment currently exists for dry AMD, in the last decade, a number of effective therapies have been implemented for wet AMD. These include monthly, intraocular injections (anti-VEGF) to inhibit a protein that stimulates formulation of new blood vessels, photodynamic or 'cold' laser treatment, thermal (heat) laser photocoagulation…and on the horizon are topical eyedrops that may someday replace injections. Nutritional supplements containing antioxidant vitamins, lutein and zeaxanthin are also effective in reducing the chances of dry AMD worsening to wet.
The post In Our Sights: Sharper Focus on Macular Degeneration Offers New Hope appeared first on Specialdocs Consultants.