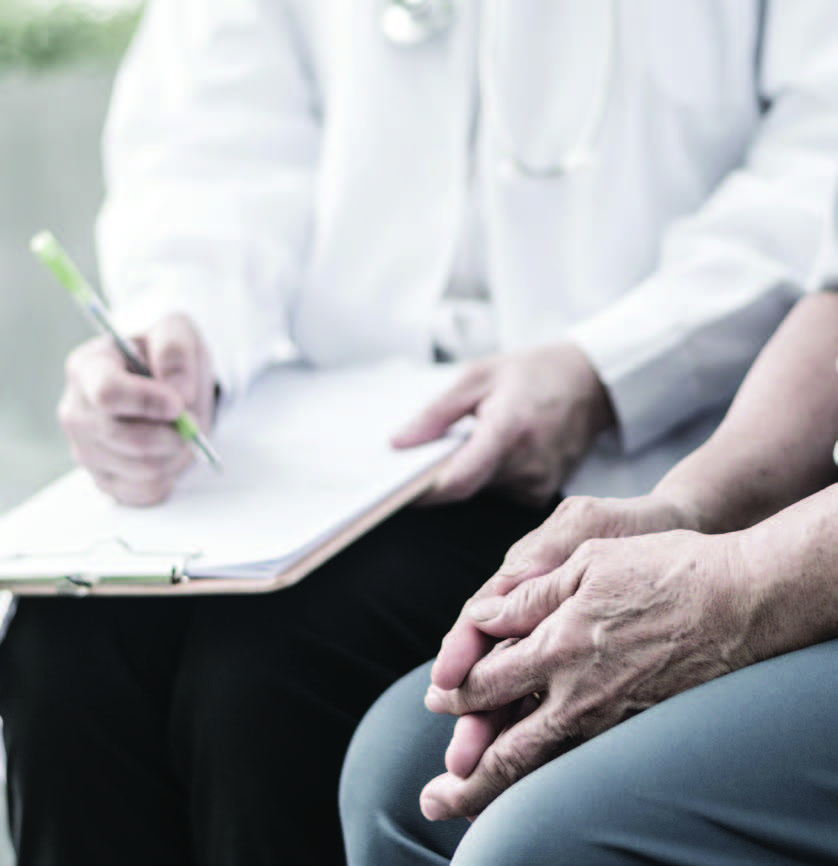 Attention Please: ADD/ADHD is Not Just a Childhood Condition
In the 21stcentury, it's standard procedure to test unfocused, impulsive and restless children who struggle to achieve in school for Attention Deficit Disorder (ADD) and Attention Deficit Hyperactivity Disorder (ADHD), and provide support and treatment well into adulthood. But for those who came of age prior to the 1970s, that diagnosis was rarely made, leading to a lifetime of challenges. Only now, as ADHD and ADD are recognized as conditions that often do not disappear with maturity, are some seniors finally finding the answer to problems that have haunted them for years in Adult ADD.
ADD is a condition of varying degrees, and in cases of milder severity, whether in the young or older patient, can be difficult to diagnose; especially in older adults, because the symptoms are different than in children.  Hyperactivity is rarely the primary indicator, although remnants are felt such as restlessness and talking too much. Most frequently experienced by adults is a tendency to be easily distracted, a decline in working memory and a lack of focused attention. As we get older, the challenge may lie in distinguishing these issues from the normal aging process, mild cognitive impairment or early dementia.  Forgetting names, misplacing things, or having problems with organization and planning can be hallmark traits of ADD or an aging brain. The key to identifying the difference is longevity of symptoms. ADD doesn't suddenly appear full-blown in an adult, but leaves a years-long trail of distraction in its wake.
What are Symptoms of Adult ADD?
Experts advise that symptoms can shift with age, but these are found fairly consistently in older adults with ADD*:
"Swiss cheese memory," characterized by things that slip through the cracks
Issues with working memory, such as being easily thrown off course mid-task
Misplacing items
Forgetting words or names, brain going 'blank' periodically
Difficulty learning new things
Talking excessively, often without realizing it
Interrupting others
Trouble following conversations
Difficulty maintaining relationships and keeping in touch
According to the organization ADDitude, a leading source of information, support and advocacy for people living with ADHD, asking this simple question – "Would you have been talking about these symptoms 20 years ago?" – can be one of the most accurate of all indicators. Patients who answer in the affirmative, remembering constantly being chided for a messy room, branded as a daydreamer or underachiever, and finding it difficult to keep organized and on time at a first job, are more likely to have previously undiagnosed ADHD. In fact, the majority would say "I can't remember a time that I wasn't this way."
Gratifyingly, adults who are diagnosed with ADHD or ADD in their older years find it can be revelatory to finally identify the cause of their ongoing challenges, and receive the support they need at a particularly vulnerable life stage. Coping with ADD as a senior actually parallels the issues faced by young people with ADHD when they leave home. The loss of structure for both groups can strain their ability to adequately care for themselves, and poor sleeping or eating habits can result, which exacerbate ADHD symptoms. However, treatment which may include appropriate doses of stimulant medication and cognitive behavioral therapy, has been shown to work as well for adults as children, and provide a newfound satisfaction with life.
As Dr. David W. Goodman, assistant professor of psychiatry and behavioral sciences at the Johns Hopkins University School of Medicine and director of the Adult Attention Deficit Disorder Center of Maryland, explains: "People may ask, 'if you've had this problem for so long, why bother treating it now?' Imagine you believed yourself to be as others labeled you throughout your life – careless, irrational, a daydreamer, dumb or just plain odd. Then, you realize a treatable disorder caused these symptoms, and they aren't a reflection of who you are. It's liberating to understand the difference between what you have – a disorder – and who you are – a person."
*Source: Kathleen Nadeau, Ph.D. presentation at the 2018 Annual Meeting of the American Professional Society of ADHD and Related Disorders
Did You Know?
Although ADHD and ADD is a commonly seen psychiatric condition in the US, second only to generalized depression, adults in their 50s, 60s and 70s often go undiagnosed and untreated.
Fewer than half of adults with ADHD ages 45+ have ever sought any kind of treatment and only 25% have tried medication.
Source: www.additudemag.com
The post Adult ADD appeared first on Specialdocs Consultants.